Worldwide presence through the brigade of Overseas associates.
Strong relationship with the all major shipping lines/airlines.
Warehousing Facilities.
Inbound/ outbound customs clearance.
Dedicated team of professionals at your disposal at all times 24 hrs/7days.
Financially Sound/Infrastructure comparable to the best in the Industry.
In pace with the growing telecom technologies through website/email/trace-tracking.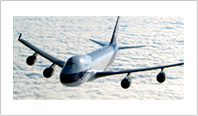 Lorem Ipsum is simply dummy text of the printing and typesetting industry. Lorem Ipsum has been the industry's standard

Lorem Ipsum is simply dummy text of the printing and typesetting industry. Lorem Ipsum has been the industry's standard

Air-import Consolidation

Twice–thrice/week Consolidation.

From all major airports to Bangalore /Mumbai /Chennai/ New Delhi/ Hyderdabad

Air Export Forwarding
Ocean Import/Exports Forwarding
(FCL/LCL/Break-bulk/Projects)
Custom Clearance for all logistics
movements (In-Bound/Out-Bound; Sea/air)
Door to door logistics solutions (Inbound/Outbound cargo)
---